Our Corporate
Team
The iFixYouri corporate team is dedicated to providing the best quality service and device repair possible. Our combined strengths allow this core group to manage and facilitate thousands of repairs per month.
Meet The Team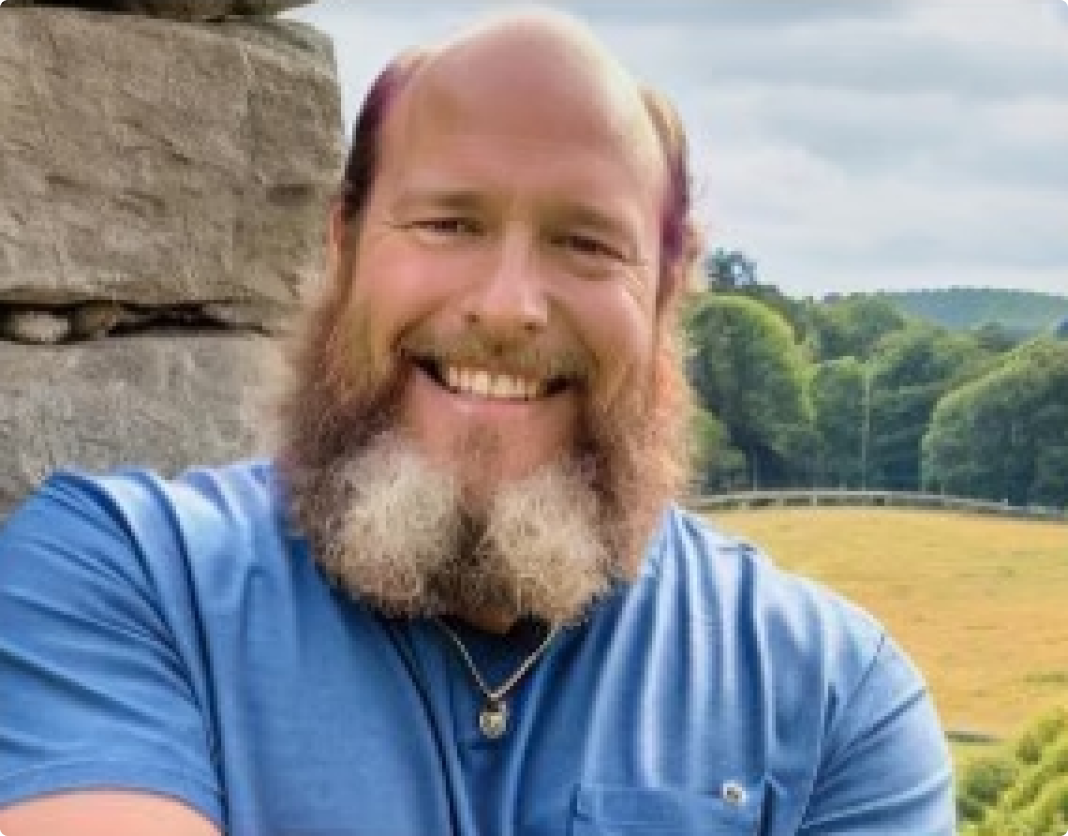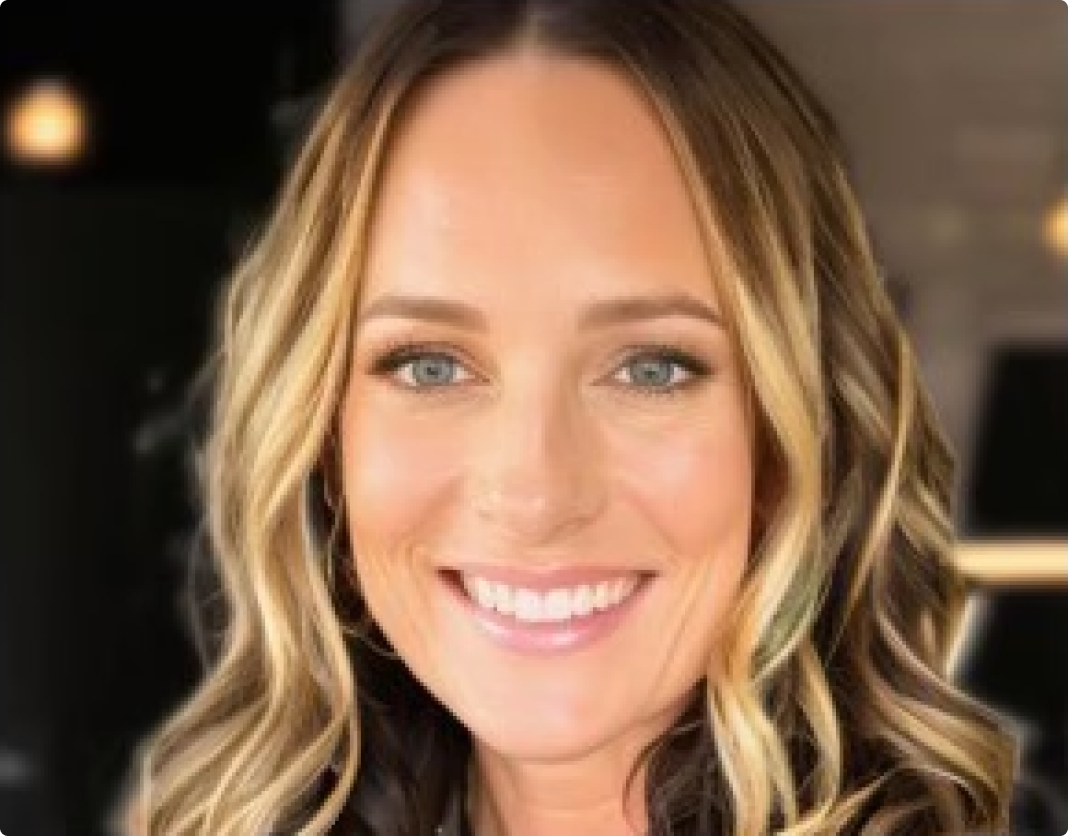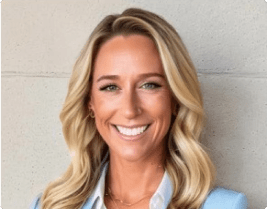 Amy Johnson
VP OF BUSINESS DEVELOPMENT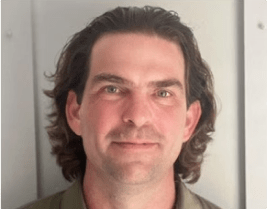 James Lewis
VP OF BUSINESS DEVELOPMENT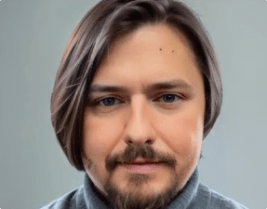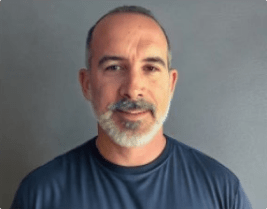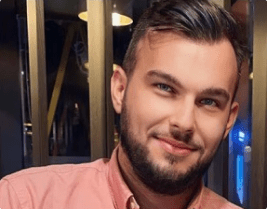 Robert Farcas
TECHNICAL ACCOUNTS MANAGER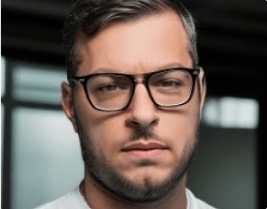 -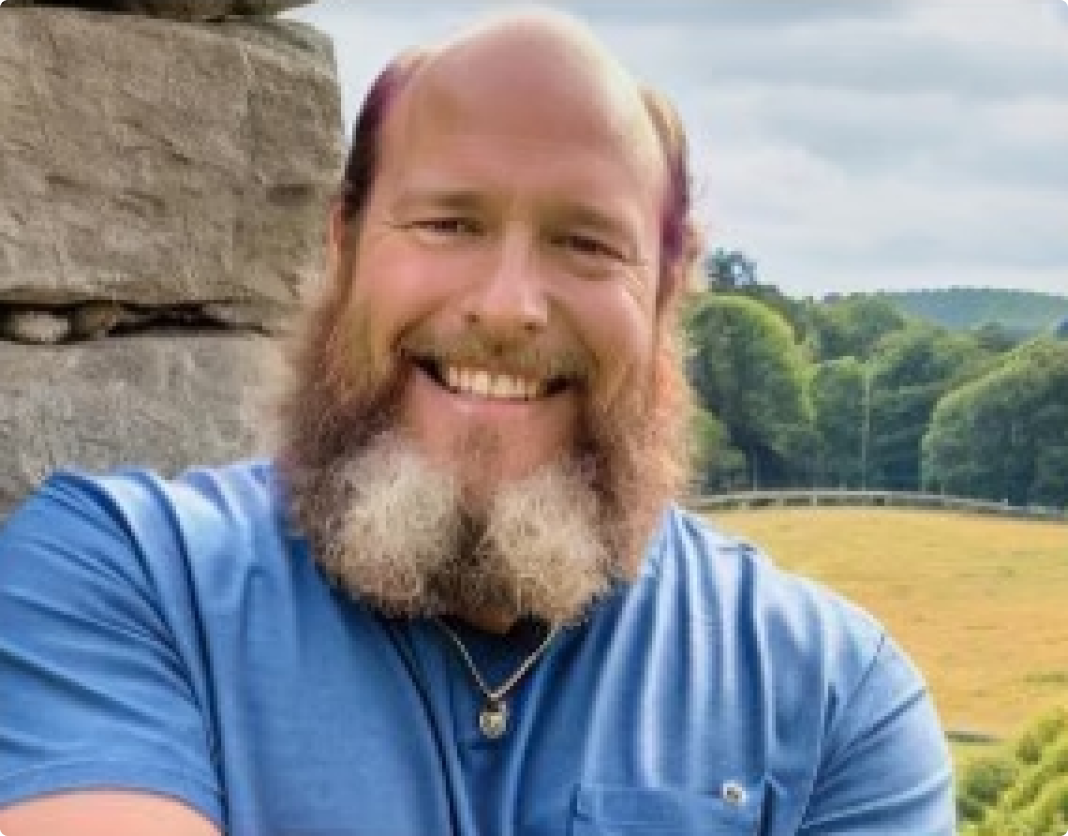 Born of Swedish descent on April 10, 1982, in Greenwich, Connecticut, Christopher Jöhncke is a man who thrives on challenges and turns adversity into opportunity. Whether as a multi-faceted entrepreneur, a passionate community leader, or an adventurer at heart, Christopher embodies the Renaissance spirit of our time.
THE INNOVATOR
After being laid off from his engineering job in 2009, Christopher took this as an opportunity rather than a setback. With a Bachelors in Engineering from the University of Central Florida ('07) as his foundation, he launched his business venture from the trunk of his car. Initially offering computer repair services, he swiftly expanded to on-demand phone repair across Palm Beach County.
Christopher is the CEO of iFixYouri and Tech Reboot, businesses he nurtured into a retail empire with 14 locations. He later developed an on-demand tech workforce servicing nearly 400 on-site jobs per day across six states.
Adapting to the challenges of the Covid-19 pandemic, Christopher and his team transitioned into a repair depot model, becoming invaluable to K-12 and enterprise clients nationwide. His entrepreneurial spirit has been recognized with his inclusion in the Inc 5000 list of fastest-growing businesses in 2012 and 2013. He is also the Founder of Big Banyan Digital, the software development arm of iFixYouri, and the proud owner of Lingonberry Roastery & Bakery in Palm Beach Gardens—a local treasure voted best in Palm Beach County multiple years in a row.
THE ADVENTURER
Christopher recounts hiking to Kjeragbolten in Norway as one of his most transformative experiences. The trek to the famous boulder wedged in a mountain crevasse is a testament to his adventurous spirit and love for nature.
THE COMMUNITY LEADER
ommitted to elevating industry standards, Christopher is an active member of the Cellular Telecommunications and Internet Association (CTIA), a trade association representing the wireless communications industry in the United States. He has also been a board member of the Orlando Tech Association and has been instrumental in developing the WISE certification standard courses for device repair technicians and retail repair facilities.
THE FAMILY MAN & PHILANTHROPIST
Life for Christopher is as rich in personal relationships as it is in professional endeavors. He cherishes his time with partner Stephanie and their delightful family of 4 dogs, 2 cats, and 16 chickens. Skiing and snowmobiling in winter, shooting pool, playing golf, or fishing—Christopher knows the art of living life to its fullest.
He extends his compassion to philanthropic commitments, notably supporting Jonathan's Landing, a charity focused on long-term care for neurodiverse and autistic individuals. Fluent in English and Swedish, Christopher is profoundly influenced by his Swedish heritage, drawing inspiration from Nordic landscapes and values.
THE PHILOSOPHER
Guided by the mantra, "Positive actions and thoughts yield positive results. Do good unto others. Love all and be kind and understanding," Christopher aims to leave a positive imprint both in his industry and his community.
CONNECT WITH CHRISTOPHER
For collaboration or to delve deeper into his ventures, you can reach Christopher at chris@ifixyouri.com or connect via LinkedIn.
Christopher Jöhncke is not just an entrepreneur; he is a multi-dimensional human being making a significant impact—both professionally and personally. His life motto? "Be awesome. Be kind to everyone and all things. Live a life with peace."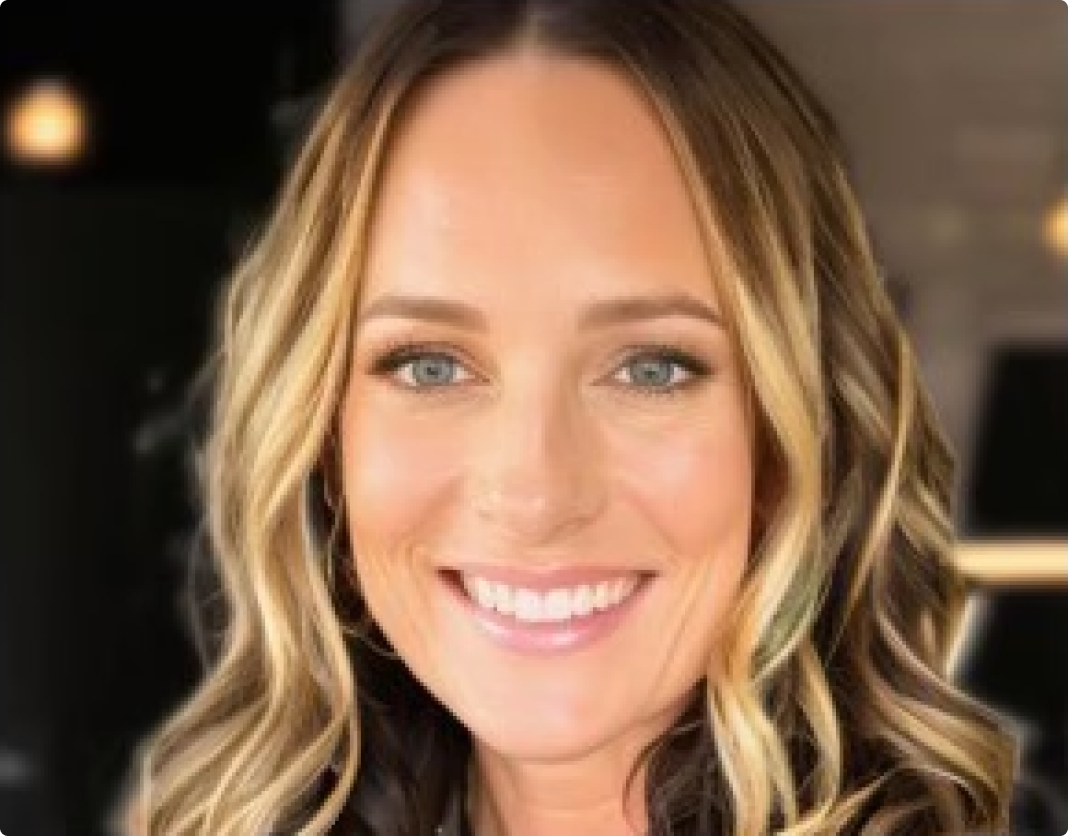 Michelle Zausnig
CHIEF FINANCIAL OFFICER
Michelle Zausnig is an accomplished professional who has made her mark as the Chief Financial Officer at iFixYouri. With a dedication to excellence, Michelle is proud to have been with iFixYouri since 2011.

Michelle's journey to her current position began with her education at the University of Central Florida. Go Knights!
Beyond her professional achievements, Michelle leads a vibrant and multifaceted life. Outside of work, she is a passionate advocate for leading a healthy lifestyle, frequently hitting the gym to maintain her physical well-being. Her love for travel has taken her to various corners of the world, where she explores new cultures, cuisines, and experiences.

Michelle's interests extend to her role as a cheer mom, a testament to her dedication to her family and her involvement in the lives of those she cares about. Balancing her demanding career with her responsibilities and passions showcases her exceptional organizational skills and ability to excel in diverse roles.

As a Chief Financial Officer, traveler, fitness enthusiast, and cheer mom, Michelle Zausnig exemplifies the essence of a well-rounded individual. Her journey continues to inspire those around her, as she combines professional prowess with a zest for life's many adventures.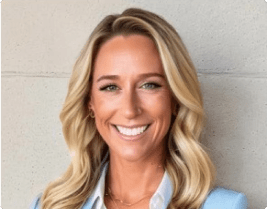 Amy Johnson
DIRECTOR OF OPERATIONS
Amy Johsnon is the Director of Operations at iFixYouri, where she works with senior leadership to align operations with the overall business strategy with a passion for process improvement, team management, as well as communication and collaboration. Amy has worked for iFixYouri since 2012.

Amy believes professional development is a lifelong journey. She started with iFixYouri as a shipping coordinator and made her way up the ranks to Director of Operations. Problem solving, feedback, coaching, strategic thinking, and empathy are some of the leadership qualities Amy is known for. She focuses her personal and professional development on strategies that align with her career goals and personal interests from mentoring to Cross-Training to adding certifications within the industry to her resume. Amy is a WISE Certified technician, holds several HP certifications, a part of our Dell tech direct program, and Apple Certified tech program. Most recently, she's led our Mail in repair depot to become R2v3 certified!

Outside of work, Amy enjoys hanging with family, working out, going to the beach, and mudding. She believes in giving back to the community through neighborhood clean-up events and environmental initiatives.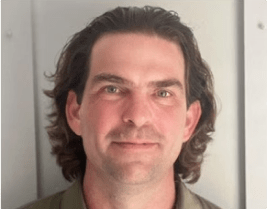 James Lewis
VP OF BUSINESS DEVELOPMENT
James is a proud husband and father and enjoys nothing more than spending time with his family on, in, and around the water along the coast of South Carolina, where he resides. Apart from a brief stint in Florida, and a not so brief stint in Georgia, James is a South Carolina lifer (and he has the Southern drawl to prove it). He lives in the not so quiet fishing village of Murrells Inlet.

Professionally speaking, James has a unique background. He attended the University of Georgia Terry College of Business where he graduated with honors with a B.B.A in Economics. After that, James pursued a law degree from the University of South Carolina and went to work as a litigator and later transitioned to an in house counsel and COO role for a large national insurance brokerage.
In 2014, James teamed up with iFixYouri to grow the business, develop operational strategies, and facilitate long term relationships with key business partners. James specializes in forming long lasting relationships with governmental and enterprise entities. In 2019, the South Carolina General Assembly appointed James to be a Commissioner for the South Carolina Commission on Consumer Affairs. The Commission is the policy making and governing authority of the South Carolina Department of Consumer Affairs, appoints the Administrator for the agency, and is responsible for enforcement of the South Carolina Consumer Protection Code.

Apart from family, friends, and his professional pursuits, James has helped pursue other initiatives in his local community. He has partnered with various organizations and non-profits to help combat truancy and homelessness among youth in his hometown.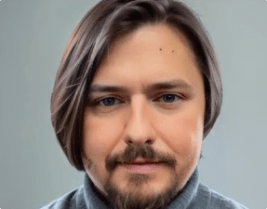 Thomas Codding
MANAGER OF REPAIR
Thomas is our repair depot Senior Technical Manager. He has 15 years of experience in various technology-related fields and brings a wealth of knowledge to the iFixYouri team. His role of a Senior Technical Manager is crucial in overseeing and managing our technical teams and aid in the completion of projects within our organization.Thomas holds certifications from tech giants such as Apple, HP, and Dell. His knowledge and passion to be an industry leader has formed the foundation of his leadership helping him guide his team with precision and foresight.

Tom stays up to date with changes and advances within our industry. Our technicians are tasked with constant improvement efforts and training, and he is at the forefront of that. He thrives on staying ahead of the ever-evolving tech landscape, and he's equally passionate about sharing his insights with others. Whether it's troubleshooting a complex issue or guiding a colleague through a new solution, Thomas's patient and supportive approach fosters an environment of continuous improvement.
In his free time, you'll often find Tom indulging in his passions. He's an avid video gamer, finding joy in exploring virtual worlds and mastering challenging quests. When he's not conquering digital realms, he's out seeking thrills at theme parks, delighting in the excitement they offer.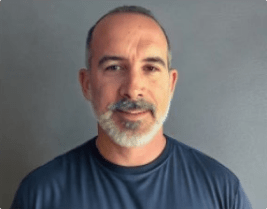 Chad Misselhorn
DIRECTOR OF MARKETING
Chad fills the role of graphic designer and marketing specialist for iFixYouri. His responsibilities include website design, blog writing, SMS and email marketing, paid advertising, and graphic designer for both physical and digital application. His areas of expertise consist of design software, Google/Yelp/Facebook pay-per-click, GA4 analytics, and other SEO related applications.

Chad joined iFixYouri in 2015 and helped elevate the customer experience of iFixYouri by increasing in-store branding, web presence, and marketing efforts. His continued efforts to keep iFixYouri in the public eye has contributed to the long-running history and success of the online and retail sales of the company.

Chad grew up in Palm Beach county, and graduated with a bachelor of science in computing for digital media from the University of Central Florida. Outside of work, Chad enjoys spending time with his family, playing guitar, and staying active.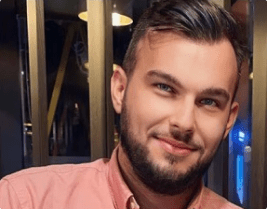 Robert Farcas
TECHNICAL ACCOUNTS MANAGER
With a decade of hands-on experience in repairing iPhones and other consumer electronics, Robert Farcas has cemented himself as an expert in the field. Throughout his career, he has seamlessly transitioned from a repair technician to leadership roles, showcasing his adaptability and commitment to growth. Robert has been with iFixYouri since 2018.

Robert's expertise isn't limited to technical skills alone. He has exhibited exceptional proficiency in operations and leading diverse teams. However, it's his dedication to ensuring an unparalleled customer experience that sets him apart. Robert believes that every customer interaction is an opportunity to create a lasting impression, and under his leadership, his team has consistently delivered on this promise.

One of Robert's landmark initiatives was pioneering the device resale program in stores. This not only expanded the service offerings but also provided customers with more sustainable and affordable options for accessing technology.
Robert's expertise is backed by several notable certifications, including being an Apple Certified Technician, WISE certified, and Dell certified. His decade-long journey has been a testament to his commitment, leadership, and the passion with which he approaches every challenge.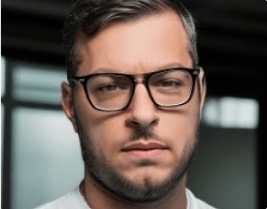 Alex Farcas
SENIOR TECHNICIAN
Alex Farcas is iFixYouri's IPC-Certified (www.ipc.org) Senior Board Repair Technician. He has over 15 years experience with board-level electronics and microsoldering.
Tailored Tech Solutions for Educational & Business Needs

Experience
We have many years of serving enterprises and educational institutions with top-tier service.

Certified and Trusted
Our certifications highlight our commitment to excellence and sustainability.

Encompassing Platform
Our systems were built by the needs of our clients. Our all encompassing platform was designed and built in collaboration with our clients. We staff a whole team..see more

Custom Solutions
Talk to us about any specific requirements or unique challenges you face, we'll help build a solution for you if we don't already have it.